On 12 October, a consultant – MSc. Phan Van Hung from the Center for Rural Development in Central Vietnam (CRD) visited Ra Du rice field flowering on the acacia soil of Ho Thi Be's household (Y Ri village, Huong Nguyen commune, A Luoi district, Thua Thien Hue province).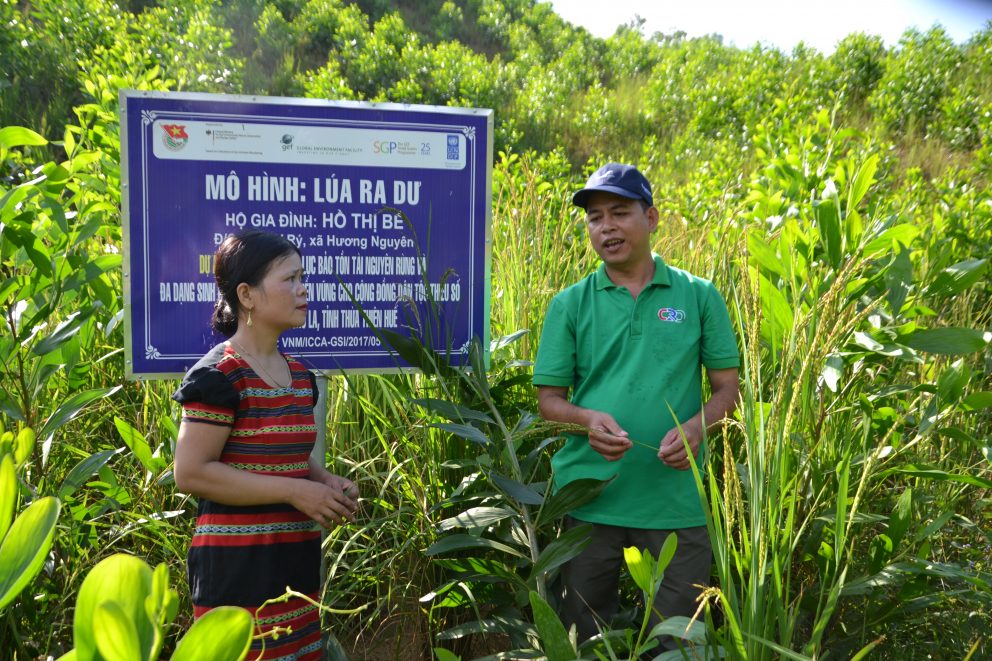 He has instructed Ms. Be's family to take care of and prevent birds from ravaging the crop during flowering and ripe.
Standing in the middle of green healthy Ra Du field surrounded with rice as high as her face after more than three-month drought in summer, Ms. Be was happy to share "Thanks to the project Capacity building for forest resources and biodiversity conservation associated with sustainable livelihood development for ethnic minorities living near Saola Nature Reserve, Thua Thien Hue province, her family is the first time planting successfully A Luoi specialty rice on the 1.5 ha of Acacia soil". According to Ms. Be, with the current price of Ra Du rice on the market, her family's income will enhance from 12-15 million dong/1.5 ha/crop by intercropping rice on Acacia soil, whereas if only planted Acacia, they earned 50 million dong/ha for three years.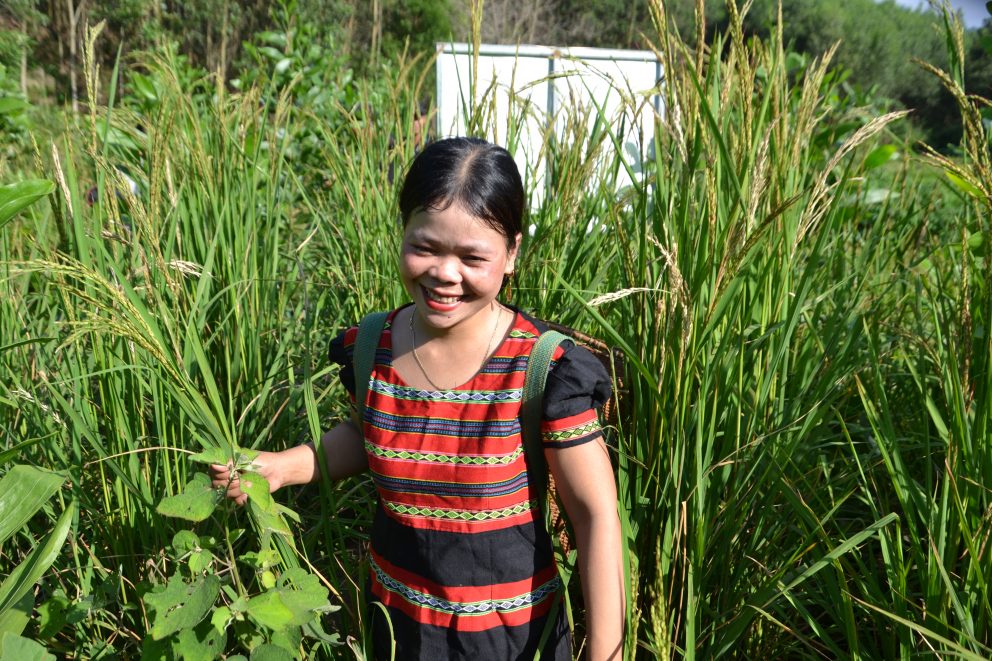 It is known that the Ra Du rice model not only develops the indigenous rice variety with a cultural story about the type of rice only reserved for the son-in-law in the legend but also improves income and helps farmers to have a new approach to non-burning production and increase crop diversity for the acacia forest.
This activity is sponsored by the Small Project Program (SGP), Global Environment Facility (GEF), United Nations Development Program (UNDP) with the implementation of the Communist Youth Union of A Luoi district.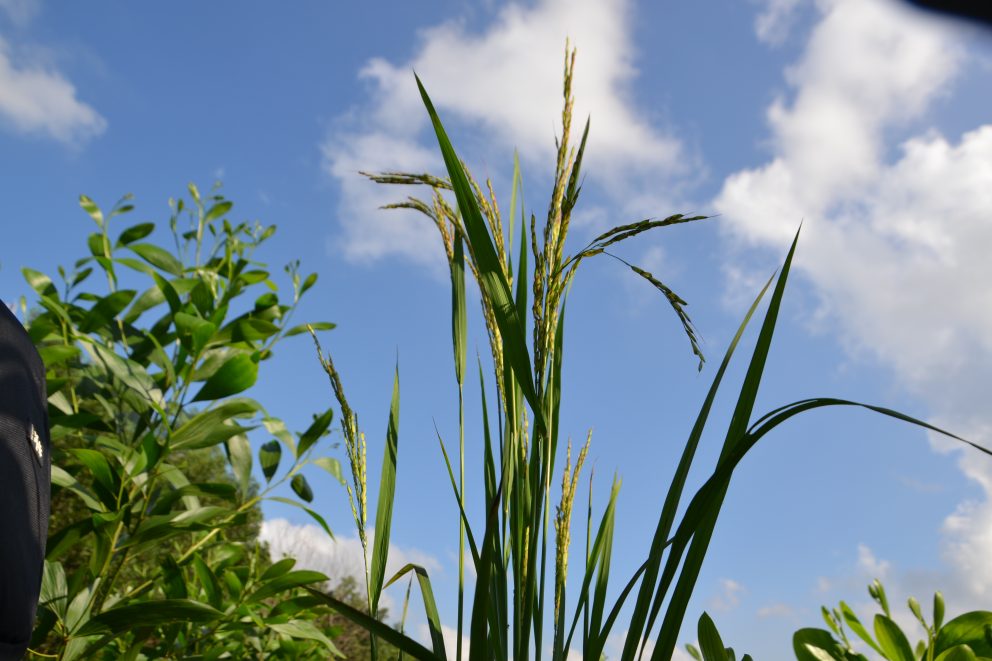 Bao Hoa