In the afternoon of May 10, 2018, the signing ceremony of the Memorandum of Understanding (MOU) between Centre for Rural Development in Central Vietnam (CRD) and Central Group Vietnam took place at Hue University of Agriculture and Forestry.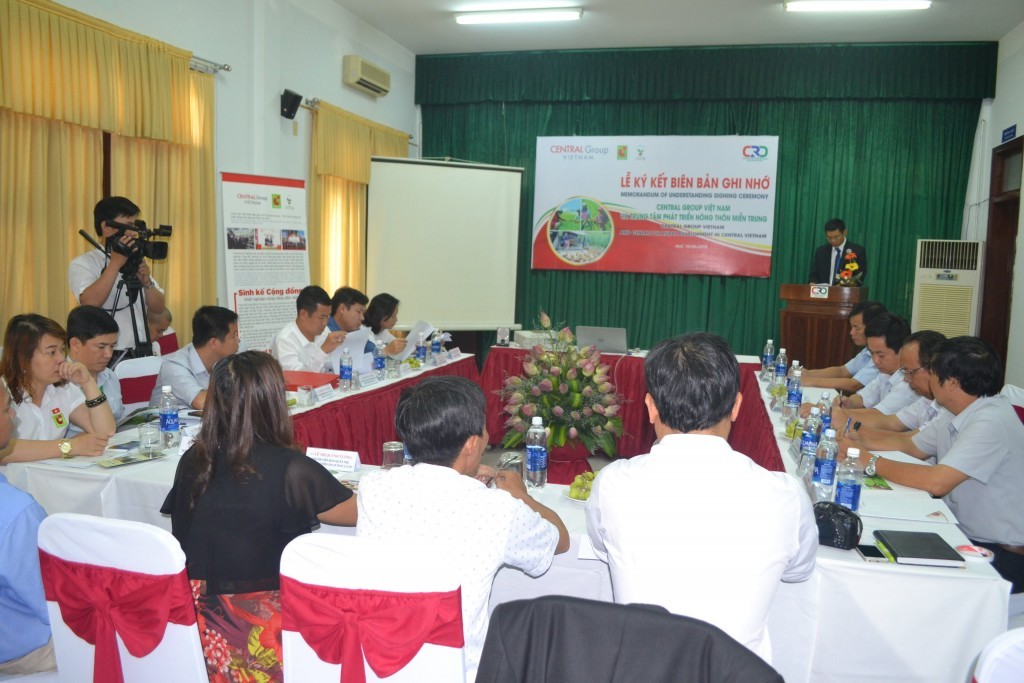 The MOU signing ceremony between CRD Vietnam and Central Group
This is an important co-operation aimed at poor community between CRD, one of the most active organization providing research, consultancy, training and information servicesin the field of rural development in Central Vietnam,and Central Group, one of the five largest retail business groups in Thailand.
Representatives and leaders from related departments and organizations attending the Signing Ceremony
Attending and witnessing the Signing Ceremony were Mr. Nguyen Van Phuong, Vice Chairman of the People's Committee of ThuaThien Hue province; Assoc. Professor Le DinhPhung, Vice Rector of Hue University of Agriculture and Forestry; representatives of related provincial and district departments; representatives of Central Group Vietnam and CRD Vietnam.
TheMoU signing ceremony is an activity within the framework of theCentral Group Vietnam's Community Livelihoods Program. The MoU is not only the first step for CRD and Central Group Vietnam to realize the vision of the two sides to contribute to Vietnam's prosperity and to improve the quality of the people's life, creating a society without poverty but also a commitment to accompany the National Sustainable Poverty Reduction Support Program for the period of 2016-2020.
With 22 year experience in the field of rural development, especially in poor and remote areas, CRD has supported in building capacity of thousands of farmers, developing approximately 30 types of livelihood models most of which have been replicated in 200 communes of 7 central provinces.
At the signing ceremony, Vice Chairman of the People's Committee of ThuaThien Hue provinceNguyen Van Phuong appreciated CRD's achievements and contribution to rural development in the province in particular and in the central region in general. The Vice Chairman expressed the hope that the cooperation between CRD and Central Group Vietnam would boost the development of sustainable livelihoods for poor farmers in the area.
The Director of CRD, Dr. Truong Quang Hoang, acknowledged that the MOU would be a significant milestone for the cooperation to developan inclusivevalue chain of agricultural products, including the technology transfer from scientists tofarmers and the support from government and businessesin order to shorten the distance from production to market and create added value to farmers.
After the ceremony, the participants also visited the exhibition of some safe agricultural products provided by the Women's Union of ALuoi district in ThuaThien Hue province and those from Son Ha district, QuangNgai province. .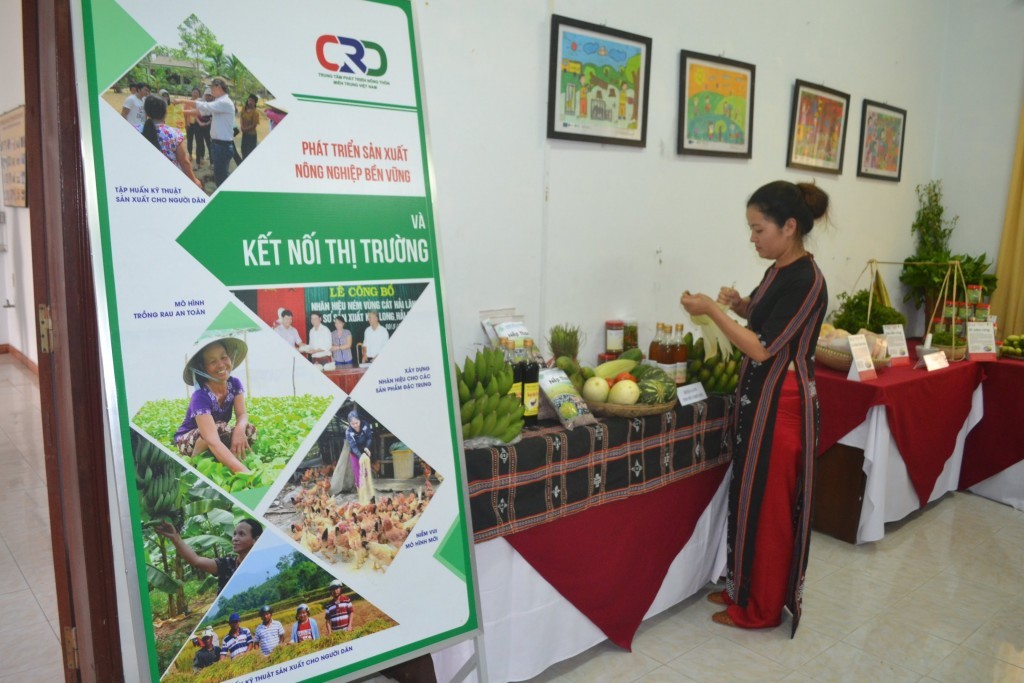 Typical agricultural products of A Luoi district attracted attention from the participants
BảoHòa